Employment law affects all aspects of the employment relationship, whether you are an employer, employee, union leader, contractor, or someone who does not fall into any of these categories. A Free Consultation with an Employment Law Lawyer is available with Instant Lawyer.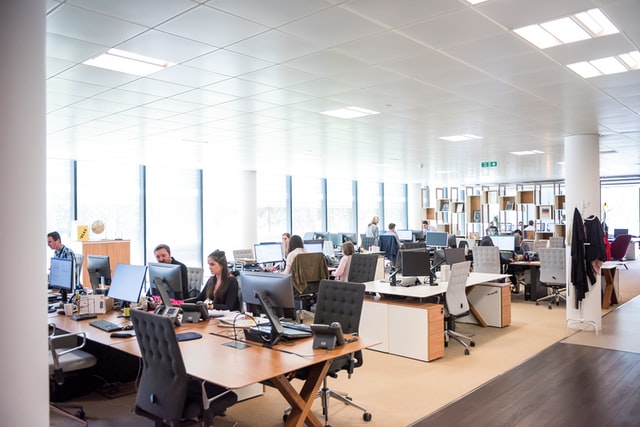 Employment Law for Employees
Your employment relationship usually begins with an employment agreement. You should carefully read this agreement with an employment lawyer. Your employment contract does not only determine your salary. It can also determine the type of work you are engaged in, your working hours, number of vacation days, accrued holidays, bonuses, benefits (including medical, dental, vision, short- and long-term disability benefits, insurance life, expense account) and any other considerations for your services.
It is important to read this agreement carefully, as it determines your obligations during and after your employment. This may include non-compete clauses, possible restrictions on where you work after the current employment relationship ends, especially when working with competitors, and how you will deal with company business or confidential information in the future. A lawyer can explain to you whether such terms in your agreement are legal, enforceable and/or effective. If either party violates the employment contract, this may lead to an employment lawsuit for breach of contract. Your agreement may also stipulate how much notice your employer must give you to fire you with or without reason. The agreement must at least comply with Ontario's Labor Standards Act. If not, the agreement may be invalid. Similarly, an employment lawyer can help you determine whether you have an enforceable employment contract. If your agreement is not enforceable, the lawyer will tell you whether certain terms in the agreement are enforceable. Your lawyer will review common law, especially case law. If you are fired, whether as part of a layoff or because of your personal performance, a lawyer can explain what you are entitled to if you're dismissed. If you are dismissed with cause, the lawyer can investigate whether your behavior is consistent with dismissal for cause. This may be argued in court.
Many people believe that when it comes to notice pay for a dismissal without cause, the notice pay is one month's pay every year for work. This is a myth. In fact, there are many factors that affect the amount of notice or compensation that a person is entitled to. Consultation with an employment lawyer can provide you with more information about whether you are getting a fair deal. If your employer requires you to sign a release, you should quickly contact an employment lawyer to review it with you and make sure it is fair and in your best interests. You should always get legal advice first – the price to pay for a peace of mind is small.
Speak to an Ontario Employment Law Lawyer for free by telephone, WhatsApp, WeChat, Text Messaging (SMS) or Zoom.
Employment Law for Employers
If you are an employer, you want to make sure that the agreements and contracts you write will not be challenged in court in the future. This includes ensuring that any contract you enter into with an employee or any independent contractor does not violate the law. If you plan to hire a contractor, you need to make sure that your agreement clarifies the terms of the relationship, such as working hours, required tasks, and contract start and end time. In addition, you should be aware that, depending on the nature of the employment relationship, even if you try to classify this relationship as a contractor relationship, the court may disagree and treat it as an employer-employee relationship. This may affect what happens when the agreement ends. Likewise, a lawyer can explain to you the nuances of an employment agreement and ensure that the agreement you draft can be respected in court.
As an employer, there may sometimes be problems between your employees, creating a toxic work environment. Your employees may be harassed by colleagues, or may be intimidated or singled out by bosses or superiors, or even sexual harassment may occur at work. As an employer, if you learn about these issues in the workplace, you are obliged to conduct further investigations. This may be something that can be resolved within the company, but it may require an external workplace investigation. If your employees are frequently harassed and you do not take any measures against it, it may have a negative impact on you in the future when litigation occurs. Workplace investigation lawyers are specially trained to investigate what is happening in the workforce by conducting interviews and analyzing all the evidence as a third party. The scope of their work is in accordance with your needs. It can include a full investigation or a preliminary investigation. Workplace investigations can be conducted by employment lawyers or human resources professionals who specialize in workplace investigations. However, it is usually best to go with a lawyer in case anything ends up in court, and by hiring a lawyer, it may better reflect the steps the company took to deal with the situation after they found out about any employee issues. You may remember a case not long ago: Jian Ghomeshi and his behavior while working at CBC and the consequences of that situation. Take care of your employees and any employment matters immediately, and contact a lawyer if necessary to discuss your next steps.
Speak to an Ontario Employment Law Lawyer for free by telephone, WhatsApp, WeChat, Text Messaging (SMS) or Zoom.