Speak to an Ontario Personal Injury Lawyer for free by telephone, WhatsApp, WeChat, Text Messaging (SMS) or Zoom.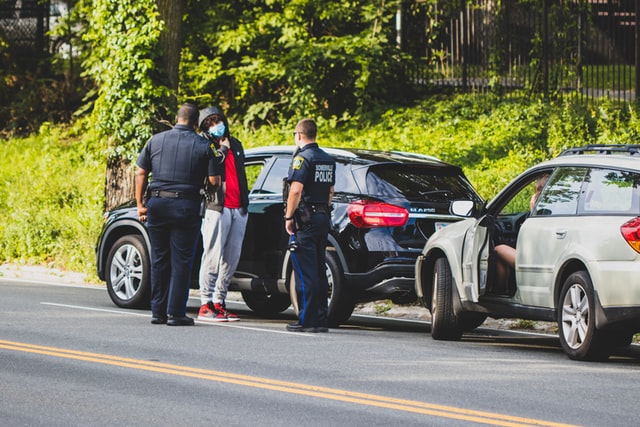 There are different types of Personal Injury Claims, such as:
Motor Vehicle Accident Claims
Slip and Fall Claims
Long-Term Disability Denials
Dog Bites
Car Accidents:
If you've been injured in a car accident, here are the top 10 things you should do:
Stop and stay calm
Check to see if you and your passengers are OK
Stay where you are or safely pull over
Call the police and file a police report
Exchange information with the other driver
Take lots of pictures
Look for witnesses and get their contact information
Get medical attention right away
Document what happened at the scene
Speak to a personal injury lawyer right away to protect your rights
Did you know you can get immediate access to Ontario Accident Benefits? You can get payments for your rehab (physio, chiro, massage, acupuncture, prescription medications, hospital bills, ambulance bills, etc.) your lost wages, housekeeping and caregiving benefits. If you weren't working or if you were a student, there's also non-earner benefits. These benefits are available to you even if you do not have insurance or if you were at fault for the accident.
If you were not-at-fault for the accident, you can sue the at fault driver for your pain and suffering. A lawsuit can be initiated and a lawyer will help you settle the claim for a fair amount with the insurance company.
Personal Injury Lawyers who handle Motor Vehicle Accident Claims can assist with all types of MVAs, such as:
Motor vehicle Accidents
Truck Accidents
Motorcycle Accidents
Bike Accidents / Cyclist Accidents
Pedestrian Accidents
ATV Accidents
Dirt Bike Accidents
Boating Accidents
Snowmobile Accidents
When Should I Contact A Lawyer?
You should contact a lawyer as soon as possible. Why should you contact the lawyer right away? Once you're involved in an accident in or relating to a motor vehicle, you can apply for Accident Benefits, regardless of whether or not you are at-fault or have your own insurance. You should apply within the first month after the insurance company sends you the forms. Accident Benefits gives you entitlement to a variety of benefits, including: income replacement benefits, non-earner benefits, housekeeping benefits, attendant care benefits, caregiver benefits, and other benefits. Some of these benefits are only available if you are deemed catastrophically impaired. A lawyer can tell you what benefits you can claim. There's usually a lump-sum settlement at the end of an accident benefits claim as well, for future benefits.
What if I'm at-fault for the accident?
You should speak to a lawyer even if you are at fault for an accident, because you were still entitled to these benefits. There are even greater benefits if you were severely hurt in an accident, such as in cases of paralysis (quadriplegic, paraplegic), traumatic brain injury TBI (including concussions), coma, or marked impairment in an area of function. Injuries can be physical or psychological, including cognitive injuries. There is a type of impairment called "Catastrophic Impairment" which will raise your policy limits for benefits to a much greater amount. A lawyer can help you apply for catastrophic impairment.
Bodily Injury Claims (also known as Lawsuits or Tort Claims):
In addition to accident benefits, you may be able to sue the at-fault driver or owner for their negligence and carelessness in hurting you. This is where the courts will assess what losses and damages you have sustained in the accident. It could include payment for your pain and suffering, your lost wages, your housekeeping expenses, your out-of-pocket expenses, your treatments expenses, your babysitting expenses, travelling to appointments expenses, and any other expenses or losses associated with your accident. A lawyer, just like in all forms of litigation, needs to give notice to the defendants that you intend to sue them. As such, you should contact a lawyer right away, so that the lawyer can give notice of your claim right away, so that you will maximize the amount of interest you get. Can't work? You should apply for benefits to help you recover your loss income.
Other ways to get temporary wage assistance include EI Sickness Benefits (a form of employment insurance), short-term or long-term disability benefits (private insurance), Ontario Works (OW – social welfare benefits), Ontario Disability Support Program (ODSP – social welfare benefits), CPP Disability (Canada Pension Plan benefits) or Workplace Safety and Insurance Board (WSIB benefits). WSIB benefits may affect your ability to claim accident benefits or sue for your accident, so check with a lawyer to see which benefit maximizes your entitlement first.
Speak to an Ontario Personal Injury Lawyer for free by telephone, WhatsApp, WeChat, Text Messaging (SMS) or Zoom.
Slip and Fall Accidents:
Have you been injured due to snow or ice? Was there a lack of salt on the ground? Or were you injured as a result of a spill or liquid substance left on the ground?
Slip and fall claims can arise when a person is injured at both public and private property. For example, a slip and fall claim can happen at your everyday supermarket such as Loblaws, Sobeys, Metro, Freshco, No Frills, Food Basics, Costco, and more. We've seen slip and fall claims occur at malls such as the Toronto Eaton Centre, Yorkdale Mall, Square One, Vaughan Mills, and more.
Other times, it can happen on private property. If you have a claim against the City of Toronto or another municipality, you need to speak to a lawyer right away. You don't want to be out of time.
A lawyer will investigate who owns or manages the place where you fell. The relevant law is the Occupiers' Liability Act. If you fell in the City of Toronto, or in any other city, town, community or municipality in Ontario, you have 10 days to give notice of a claim. If you miss the 10 day rule, you may not be able to pursue a claim, but a lawyer can help you see if there is a way around the 10 day rule. That being said, you need to speak to a lawyer right away if you're injured on municipal property.
With the Occupiers' Liability Amendment Act Bill 118, for slip and fall accidents on private property, you now need to give written notice to the owner/occupier or winter maintenance contractor within 60 days of your fall. It is imperative you speak to a lawyer immediately, if you think you may want to pursue a lawsuit for a slip and fall accident.
Speak to an Ontario Personal Injury Lawyer for free by telephone, WhatsApp, WeChat, Text Messaging (SMS) or Zoom.
Long-Term Disability Claim Denials:
If you have LTD benefits through work or private policies you've purchased, you should be entitled to benefits if you meet the test. If your benefits get denied, you should speak to a lawyer. In addition to LTD claims and LTD denials, lawyers can also help you with:
-Short-Term Disability Claim Denials (STD benefits)
-Critical Illness Policies
-Life Insurance Policies
-Accident Insurance Policies
-Accidental Death Insurance
-Other insurance policies
Improper or insufficient coverage? There may be liability against the person or company who sold you insurance, such as your insurance broker.
Dog Bites:
Have you been injured as a result of a dog bite in Ontario?
If so, you need to find out the name and contact information of the dog owner and contact animal control in your jurisdiction. You should also try to find out if the dog owner owns property or has homeowners' or tenants' insurance. Many homeowners or tenants insurance policies have coverage for dog bites or dog attacks. Consult a lawyer to start the investigative process if you have been injured or suffered scarring as a result of a dog bite or a dog attack.
Speak to an Ontario Personal Injury Lawyer for free by telephone, WhatsApp, WeChat, Text Messaging (SMS) or Zoom.